In honor of the Philippines-Japan Friendship Month, The Japan Foundation, Manila, celebrating the 20th anniversary of its Japanese Film Festival (JFF), widely known as EIGASAI, has announced the full lineup of films for the JFF|EIGASAI 2017.
The film festival will start on Saturday, July 1, and ends by August 29, 2017. It will feature 20 films from the genres of animation, drama, comedy, documentary and horror – 3 of which will be screened in Filipino version and 17 with English subtitles. The event will be held on six major countries nationwide including Manila, Bacolod, Iloilo, Baguio, Davao and Cebu.
The screening schedules can viewed here.
The film festival will feature award-winning films. To take a quick peek on each title, see this compilation we prepared just for you.
20. Asian Three-Fold Mirror 2016: Reflections (2016)
IMDB Rating: No Rating Yet
This Omnibus film brought together three globally acclaimed directors from Asia with a common theme 'Living Together in Asia' to depict the lives of characters who journey between Japan and Cambodia, the Philippines and Malaysia. Brillante Ma Mendoza of the Philippines grapples with the issue of loss of National Identity and Home, setting his story in the Obihiro area of Hokkaido and Manila in the Philippines with a dinamic linkage of Shiniuma=Dead Horse. Isao Yukisada of Japan set the story in Malaysia where the Japanese army was once stationed but is now home to many Japanese ritirees living out their remaining years. The story revolves around an elderly man who has parted from his family in Japan to live alone in Penang. But when a new helper comes to the house, he slowly opens up his mind and unexpectable bond becomes formed between two. At last, Sotho Kulikar of Cambodia conveys a story of love unfolds across past and present against the backdrop of the nation's civil war. The Cambodia-Japan Friendship Bridge for real in Phnom Penh gave inspiration to the director in creating a beautiful but heartrending love story between Cambodia and Japan.
19. Sadako vs. Kayako (2016)
IMDB Rating: 5.2
After watching a cursed videotape, Natsumi has only two days before she will be killed by demonic entity Sadako. Her only hope is to pit Sadako against Kayako, a menacing spirit that inhabits a haunted house.
18. Creepy (2016)
IMDB Rating: 6.3
Takakura is a former detective. He receives a request from his ex-colleague, Nogami, to examine a missing family case that occurred 6 years earlier. Takakura follows Saki's memory. She is the only surviving family member from the case. Meanwhile, Takakura and his wife Yasuko recently moved into a new home. Their neighbor, Nishino, has a sick wife and a young teen daughter. One day, the daughter, Mio, tells him that the man is not her father and she doesn't know him at all.
17. The Magnificient Nine (2016)
IMDB Rating: 6.5
It is eighteenth century Japan and the residents of a poor town lead a typically meagre life. Then nine residents, which include Juzaburo, hatch a scheme to improve their lots by running a pawn and loan business with the proceeds being distributed among the townfolk. However, the plan is risky with such commerce and profiteering being frowned upon in a society with a caste system. Based on a novel by Isoda Michifumi, The Magnificient Nine features a cast of well-known Japanese cinema familiars.
16. The Mohican Comes Home (2016)
IMDB Rating: 6.8
After a seven-year absence, and with his pregnant girlfriend in tow, the front man for a death metal band reluctantly returns to his home on a remote island.
15. Bakuman (2015)
IMDB Rating: 7.0
A movie adaptation of an anime and a manga series of the same title. Bakuman's story unfolds when Moritaka Mashiro, a junior high student, forgets his notebook in class. His classmate Akito Takagi, notes Mashiro's drawings in it and asks him to become a manga artist to his stories. Mashiro declines. Takagi incites Mashiro to meet with Miho Azuki, Mashiro's crush, and tells her the two plan to become mangakas (manga artists). In response, Azuki reveals her plans to be a seiyuu (voice actress). Mashiro proposes to her that they should both marry when Azuki becomes a voice actress for the anime adaptation of their manga. The two then start creating their manga, under the pen name Muto Ashirogi, in hopes of getting serialized in Weekly Shounen Jump.
14. The Sting of Death (1990)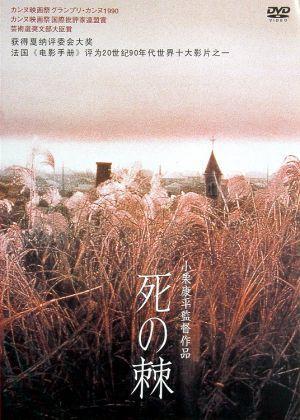 IMDB Rating: 7.1
A period drama set in the 1950's about a couple isolating themselves from the outside world as they attempt to salvage their faltering marriage, no matter what the costs, after the husband has an affair.
13. What a Wonderful Family! (2016)
IMDB Rating: 7.1
A husband (Isao Hashizume) and wife (Kazuko Yoshiyuki) have been married for 50 years. For her birthday, the husband asks the wife what she wants for her birthday present. She replies that she wants a divorce. The wife's divorce announcement sends the entire family into chaos. Their children are much thrown into a state of panic to hear this news of separation. Amid the sudden tumult of life, each member of the family begins to publicize respective grievances.
12. Chihayafuru Part 1 (2016)
IMDB Rating: 7.1
When Chihaya Ayase was in the 6th grade of elementary school, she met Arata Wataya. Arata Wataya transferred from Fukui Prefecture. Taichi Mashima was Chihaya Ayase's friend since they were little. Arata got close to Chihaya and Taichi from the card game 'karuta'. Four years later, Chihaya is a high school student. Chihaya learns that Arata, who went back to Fukui Prefecture, doesn't play karuta anymore. Believing they will meet Arata again, Chihaya and Taichi start a karuta club at their high school.
11. Chihayafuru Part 2 (2016)
IMDB Rating: 7.1
The second part of Chihayafuru movie.
10. POOLSIDEMAN (2016)
IMDB Rating: 7.1
In a suburb north of Tokyo that seems to be secluded from the world's madness and malice, Yusuke Mizuhara works as a lifeguard at a swimming pool. With no family, friends or love, his life is lonely and monotonous.
9. If Cats Disappeared from the World (2016)
IMDB Rating: 7.1
Following the death of his mother a thirty-year old man decides to leave his father's house and live independently. Soon he has a cat as well. When he soon receives surprising news he is offered a Faustian bargain that could change everything for everyone.
8. Memories of You (1988)
IMDB Rating: 7.3
University student Akira meets the lovely 14-year-old Yumi, whom he had tutored years ago. Her mother is told by her doctor that the schoolgirl has leukaemia and has only 6 months to live. So the mother entreats Akira to be her special friend. Yumi's condition remains stable for a while, but on the day that Akira leaves for Nagano for his teacher training, she suddently falls ill in school and then goes to a friend's villa in the resort town of Karuzawa to recuperate. She is able to visit Akira from time to time, and this eases her fear and suffering. But when summer is over, Yumi's condition deteriorates, and finally Akira takes her to Mount Hodaka where, as she falls into her final delirium, they express their deep love for each other.
Similar Film Title: Kaisha Monogatari: Memories of You
7. Sweet Bean (2015)
IMDB Rating: 7.4
The manager of a pancake stall finds himself confronted with an odd but sympathetic elderly woman looking for work. A taste of her homemade bean jelly convinces him to hire her, which starts a relationship that is about much more than just street food.
6. The Anthem of the Heart (2015)
IMDB Rating: 7.4
A girl has her voice magically taken away so she can't hurt anyone with it until her outlook on life is changed by music and friendship.
5. The Long Excuse (2016)
IMDB Rating: 7.5
Based on a book by writer – director Miwa Nishikawa, a recently widowed writer ( Masahiro Motoki,Departures)whose wife died in a bus crash comes to terms with his grief,or lack of it, in caring for the children of a working man who also lost his wife in the same accident.
4. Her Love Boils Bathwater (2016)
IMDB Rating: 7.6
A strict, but caring mother has an awakening when she is told she has cancer and it is terminal. She has a few months. She needs to complete her tasks in that short time frame. She needs to retrieve her husband who has vanished and get the family business restarted. She needs to help her daughter be able to pick after herself. Will the family bonds grow stronger or wither?
3. Tsukiji Wonderland (2016)
IMDB Rating: 7.7
In Tokyo, Japan, the Tsukiji Fish Market is a massive complex where a wide variety of fish products are brokered. The Market employs over 12,000 workers, and about 30,000 customers conduct business there daily. The Market provides fish for Japanese restaurants and consumers, but also sends exotic product throughout the world. The documentary focuses upon the Japanese wholesalers who become fish experts, and devote their life to finding the best, most-desirable fish for their finicky customers.
2. Departures (2008)
IMDB Rating: 8.1
Soon after buying an expensive cello, Daigo Kobayashi (Masahiro Motoki) learns that his orchestra is disbanding. Daigo and his wife move back to his hometown in northern Japan, where he answers an ad for what he thinks is a travel agency but is, in actuality, a mortuary. As he learns and carries out the rituals used in preparing the dead for their final rest, Daigo finds his true calling in life.
1. In This Corner of the World (2016)
IMDB Rating: 8.1
Set in Hiroshima during World War II, an eighteen-year-old girl gets married and now has to prepare food for her family despite the rationing and lack of supplies. As she struggles with the daily loss of life's amenities she still has to maintain the will to live.
Related Article: AnimeNewsNetwork
Subscribe, Follow, Like and Share
Did you enjoy the news we have for you? Which film do you anticipate most? We like to hear more from you. Put your comments on the comment section below.